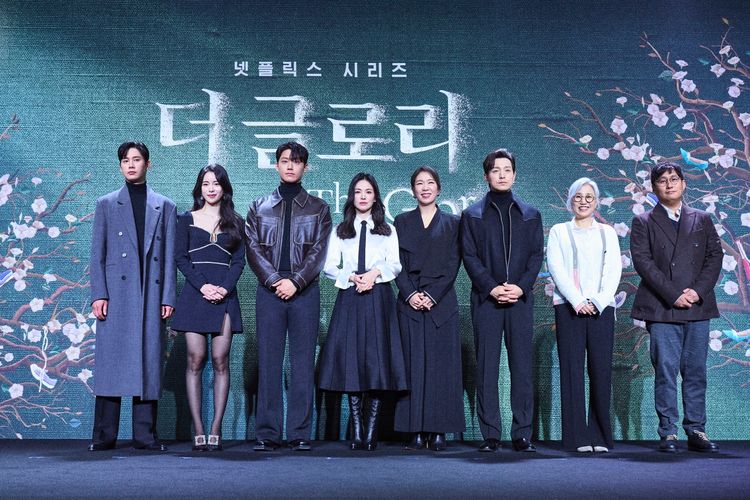 Korean drama series are a spectacle that is inseparable from the lives of many people today. In 2023, various new drama series titles are ready to come to their fans.
Yes, in 2023 the wait for Korean drama fans will be rewarded. which from Park Seo Joon, Han Soo Hee, Suzy Bae, Park Bo Young, Song Kang, to Kim Woo Bin. will be present with their own story.
From romance to thrilling action, here are the new Korean drama titles that will be present throughout 2023.
The Glory
The second part of The Glory series is something that many people have been waiting for. Airing March 10 2023, The Glory will be present with the continuation of Moon Dong Eun's revenge story
The Glory part 2 will come with a beautiful depiction. about the destruction of the perpetrators of school violence led by Yeon Jin. as they one by one fall into a trap set up by Dong Eun. Anger, empathy, and solidarity are the powerful messages of the series. will also leave an emotional impression on viewers around the world.
Love To Hate You
Love to Hate You is a romantic comedy. about how women who really hate losing to men and men who have a deep distrust of women. engulfed in turbulent love like on a battlefield.
Kim Ok Vin plays Yeo Mi Ran, a rookie lawyer at the entertainment law firm Gilmu. while Yoo Teo plays Nam Kang Ho, a top actor who completely mistrusts women. From their first encounter full of hostility due to misunderstanding and suspicion. the journey of the two who don't believe in love, then finally understand each other.
Bloodhounds
Bloodhounds tells the story of two young people who enter the world of loan sharks. to earn money and finally trapped in dark power.
This series stars Woo Do Hwan who plays the character Geon Woo. where he enters the world of loan-sharking to pay off his debts. Actor Lee Sang Yi plays Woo Jin, Geon Woo's opponent in the boxing ring who ends up becoming colleagues.
Celebrities
Celebrity depicts the true reality of celebrity life. glamorous and competitive, as experienced by Seo A Ri (Park Gyu Young). when he plunged into this world synonymous with wealth.
Black Knights
Set in 2071 when people depend on respirator masks to breathe due to extreme air pollution, Black Knight follows the legendary courier 5-8 (Kim Woo Bin) with extraordinary combat skills. He meets a young refugee named Sa Wol who dreams of following in his footsteps, because becoming a courier is the only hope for refugees in the world.